Size: 19′ x 33′
Scale: HO
Minimum Radius: 30″
Minimum Aisle Width: 30″
Designed by Dan Bourque

The east half of the Interstate Railroad featured multiple branch lines, dozens of coal loaders, interchanges with the L&N, N&W and Clinchfield, and the railroad's only two tunnels.
The Layout
This track plan is designed as a "progressive" layout with construction an operations starting in one half of the basement and oozing over to the other half at a later date. The entire track plan covers the east-end operations of the Interstate, including three major branches, from Kent Jct. to Miller Yard, VA.
The goal of this layout is to maximize branch line operations and to include as many of the prototype loaders as possible.  Phase I focuses on the Norton, VA area an the Dixiana Branch.  This was a very healthy branch line with several loaders of various shapes and sizes.  Phase II adds more of the mainline, to include the L&N interchange at Dorchester Junction, the Dorchester Branch, and the Roaring Fork Branch, as well as the extreme eastern end of the railroad at Miller Yard, VA.   Mainline distances are compressed a bit, especially from Norton to Miller Yard, to give the branches more space.  The tunnels on the Miller Yard line and Clinchfield are correctly arranged per the prototype, but their lengths and proximity to Miller Yard are fudged a bit to provide convenient entrances to hidden trackage as needed.
Phase I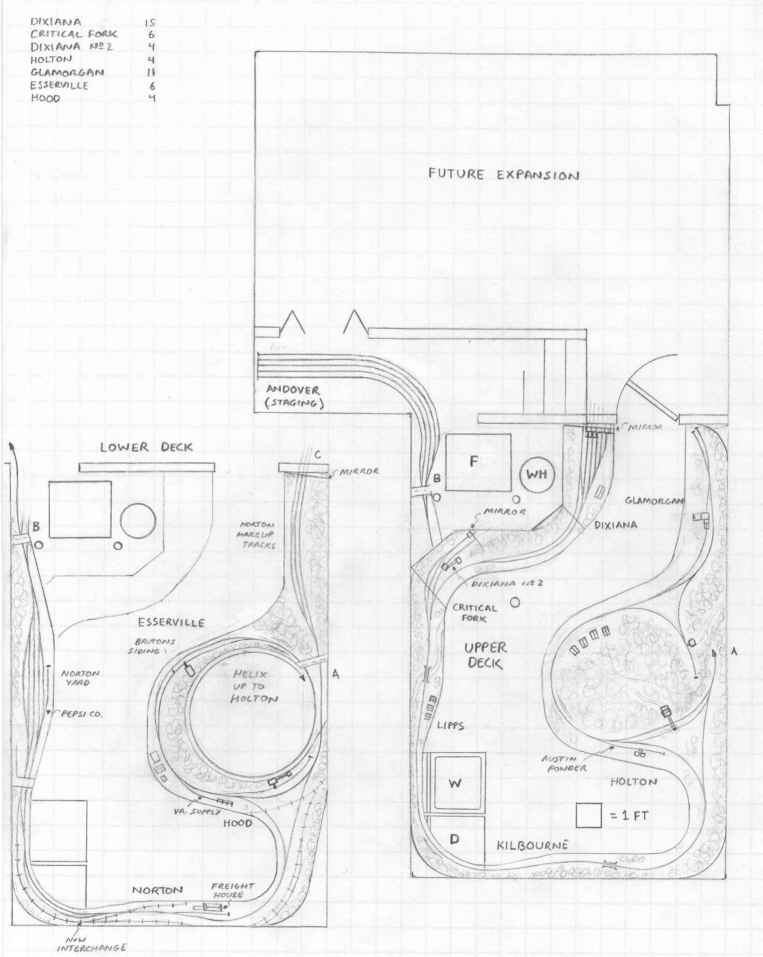 Phase II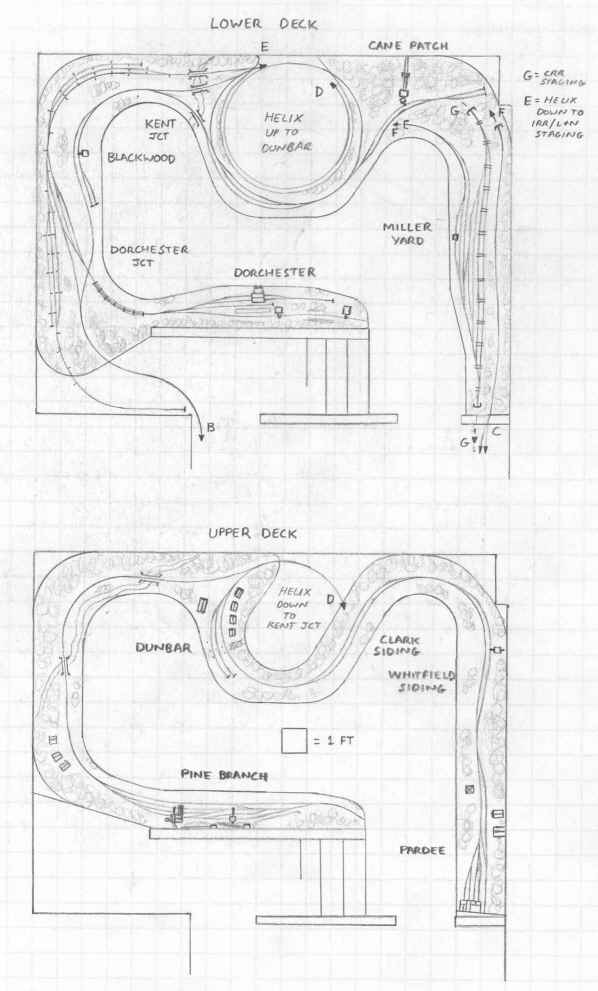 Operations
Operations are centered around switching and would keep four or so folks busy for a while.  The two major branches were worked twice per day, and the interchange at Dorchester was worked as often as needed, usually 2-3 times per day up until the late 60s when the Southern took over.  There would need to be switch crews to work all the branches, hill crews to work the heavy interchange traffic between the L&N and CRR from Dorchester Jct. to Miller Yard, and probably another guy to work the Clinchfield and L&N.
Things I Like About this Plan:
Great branchline operations and scenery
Branches closely follow prototype
Working interchanges with L&N and Clinchfield
Things I Don't Like About this Plan:
Lots of hidden staging
Compressed mainline
No working interchanges with N&W and L&N at Norton
Related Products: