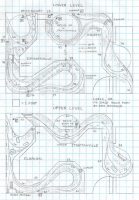 Size: 19′ x 12′
Scale: HO
Minimum Mainline Radius: 24″
Minimum Aisle Width: 27″
Designed by Dan Bourque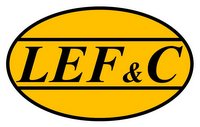 The Lake Erie, Franklin and Clarion Railroad was a 15-mile long coal hauler in northwestern Pennsylvania. Like other PA short lines such as the Montour, Cambria and Indiana and Pittsburg & Shawmut, the LEF&C ran its operations with a handful of diesel switchers. With its simple track arrangement, compact motive power and a number of industries in addition to the coal loaders, the LEF&C makes a great subject to model even in a modest space.
The Layout
This track plan depicts the LEF&C in its … Read more →