by Ron Flanary
Old Line Graphics 1999
ISBN 1-879314-13-4

by Dan Bourque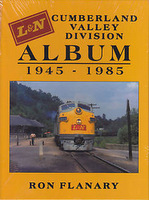 If you're modeling the L&N's Cumberland Valley Division, this book is a definite "must have."  For the rest of you, this book provides a great portrait of Appalachian railroading through the decades as seen from a next-door neighbor's perspective. Ron Flanary goes town-by-town along the CV with hundreds of unique photos of some hard-to-reach places. The text is informative, but most of the book's words are captions for the photographs giving this book the "album" feel the title suggests.
This book covers primarily the mainline of the CV (both of them), but it also spends some time in "the hollers" capturing mine runs and other coal-field players like the "Steel Train" in action. In addition to great photos and narrative, there are other resources for the L&N history buff or modeler including maps and timetables. The most useful extra, in my opinion, are the detailed track charts of the mainline and several branch lines which led to several new track plans for Appalachian Railroad Modeling.
This book leaves you with the feeling that you've really gotten to know the CV with stories and photos from many of the "hollers" of Eastern Kentucky and Virginia.  Everyone should be so fortunate as to have a collection like this for their prototype!
Subject:
L&N's Cumberland Valley Division in Kentucky and Virginia
Primary Era:
1940s – 1980s with focus on the '60s
Facts:
Pages: 192, Cover: hardcover, Photos: 300+ photos, 8 diagrams, 7 maps, 1 timetable
Photos:
Good quality, unique photos (some a bit grainy)
Text:
Gives good "insider's view" of the line, good first-hand captions for the photos
Maps and Diagrams:
Topos, track charts, maps, timetable
Value for the Modeler:
Great insight into operations and great photos for those modeling this area
Purchase Value:
Great value for those who model this area or just love photos of the L&N hauling coal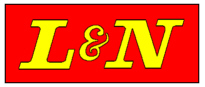 Related Products:
Type:
Auction
Bids:
0
Ends in:
0d 3h 8m