Merry Christmas from Appalachian Railroad Modeling! I hope you're enjoying all the new content on the site–have you seen it all?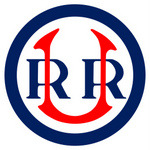 First, there's a new railroad on the site, the Union Railroad. The URR connected several coal hauling roads to the US Steel mills and furnaces in Pittsburgh, PA and was an important player in the movement of coal and other raw materials in the Monongahela River Valley and East Pittsburgh.
To accompany the Union RR are two new track plans. The first is a large N-scale plan for the Union's Clairton Branch, home to two huge industries, the US Steel Irvin Works and Clairton Coke Works. The plan models both of these industries and the URR's yard at Duquesne in a fairly uncompressed manner. The second plan is an HO-scale track plan for the Unity Railways. The Unity, and later the B&LE, served a large tipple at Renton, PA and connected with the Union RR and B&LE at North Bessemer, PA. This second plan features a self-cycling empties-in/loads-out tipple and corresponding loads-in/empties-out yard for infinite operations.
Finally, there are many new photos including some models by Jeff Kuebler on the L&N models page and several unique locomotive photos by new contributor Jon Spurlock on the B&O, Chessie and N&W prototype photos pages.
Enjoy and have a great holiday season!