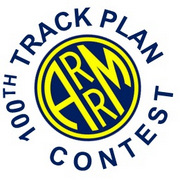 See the winners of Appalachian Railroad Modeling's 100th Track Plan Contest!
---
Named one of the web's "10 most interesting websites" by Model Railroader Magazine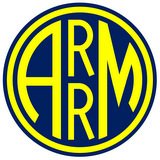 Welcome to Appalachian Railroad Modeling! This site is a collection of prototype and modeling information for those interested in scale trains and modeling the coal-hauling railroads of Appalachia.
Prototype information includes photos, rosters, maps, etc. If you have any prototype photos, model photos or information you would like to share with others via this site, please contact the site.
---
Wondering where to start? Try one of the prototype photos, model photos or track plan pages, or for a good overview, read the article on the Evolution of Appalachian Railroads.  You can also search the site.
---
Appalachian Railroad Modeling is a success because of its many contributors. Whether it's one photo or 50, a single tidbit of info or a complete article, I'm thankful to each an every one of you who's unselfishly added to the site to make it a better resource for others. Thank you, and keep it coming!
ARRM's Wish List:
There are still many railroads to be added to Appalachian Railroad Modeling, and more than anything, a lack of photos and information keeps them from being added. If you can help with any of the following railroads, please contact the site and become a contributor!  I'm specifically looking for prototype photos, model photos and track charts or other information useful for creating track plans:
Beech Mountain Railroad
Bessemer & Lake Erie (models)
Brimstone Railroad
Cambria & Indiana (models)
Elk River Railroad
Lake Erie, Franklin & Clarion
Manns Creek
Montour (models)
Mountain Laurel
Nickel Plate Road (models)
Pittsburg & Shawmut
Pittsburgh & West Virginia
RJ Corman (models)
Tennessee Central
Tennessee Railroad
Union Railroad (models)
West Virginia Northern
---