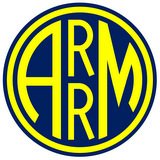 The new and improved Appalachian Railroad Modeling is finally here! It's been months in the making (about 120 hours to transition the hundreds of pages and thousands of images), and I trust you'll find this new site easier to navigate, richer in content, and better for mobile browsers and different sized screens.  Best of all, you can now post comments!
For me, the new design also means easier updates, so rather than large updates every few months, expect smaller but more frequent updates. Also included are a new set of advertisers and links to products I believe you'll find relevant, interesting and unique.
I fully expect there to be a few remaining bugs from the transition (especially broken links), so if you find one of these bugs, please leave a comment on the "Report a Problem" page.
Enjoy!
-Dan