Size: 9′ x 19′
Scale: HO
Minimum Radius: 27″
Minimum Aisle Width: 27″
Designed by Dan Bourque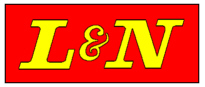 The Martins Fork Branch, despite its name, was actually a mainline on the L&N's Cumberland Valley Division.  The line extends from Loyall, KY to Smiley, VA where it goes through the Hagans switchback to meet up with the old CV main.  As a mainline, it handled most of the coal traffic from Loyall bound for the Southern, Clinchfield, and N&W.  In addition to being a mainline, it was also home to several loaders and other, smaller coal branches, including the Crummies Creek Branch with its Lick Branch Spur which came off the mainline at Popeville, KY.
The Layout
This layout was designed to get a lot of mainline action into a little space, and the short Lick Branch Spur to Three Point was included.   Minimum radius and aisle width were dropped from 30 to 27″ to accommodate the space, but if you have an extra foot or two, this could easily be expanded.  Another compromise was the omission of a lot of mainline between Chevrolet and Popeville, mainly the passing siding and wye at Glidden.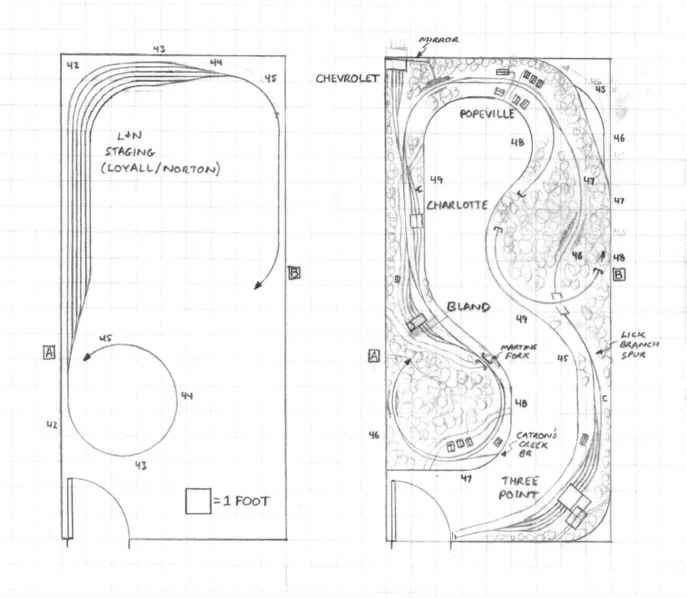 Operations
Operations on this layout would be simple.  The majority of operations would consist of running coal drags from Loyall (staging) to Norton (staging).  There was also a merchandise fast freight in each direction daily well into the 1970s.  The remaining operations would be two mine runs, the Martins Fork Mine Run and the Crummies Creek Mine Run which would work all the tipples.  Because staging is limited, the coal drags would have to be recycled and act as more than one train in a session.
Things I Like About this Plan:
Decent amount of mainline and mine run operation in a small space
Plenty of loaders
Things I Don't Like About this Plan:
Relatively tight radius curves (could be mitigated if running an early to mid 1960s session because 6-axles didn't come to this area until around 1967)
Not enough staging
Staging is tough to access
Related Products: