Size: 22′ x 22′
Scale: HO
Minimum Radius: 30″
Minimum Aisle Width: 30″
Designed by Dan Bourque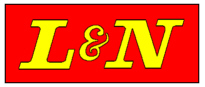 The Lots Creek Branch was located on the L&N's Eastern Kentucky (EK) Division (later the EK sub). It extended northeast from Hazard, KY, and served many loaders in a fairly short run.
The Layout
This layout starts at Hazard, KY and runs north to Hazard yard and the Lots Creek Branch. Hazard itself was a very busy yard on the L&N and was home to several mine runs. Local equipment included mostly 4-axle Alco power (notably RS-3s and C-420s), but a decent amount of 6-axle power ran through on unit trains and coal drags. The lower portion of the coaling tower at Hazard lasted through the 70s, and the turntable pit still exists today. A fair amount of merchandise traffic made its way into Hazard including boxcars, reefers, covered hoppers for ammonium nitrate, and even an occasional auto rack delivering cars to local dealers via the team tracks. The Lots Creek Branch itself is home to several modest loaders, including flood loaders at Sigmon, Arnold and Hardburly.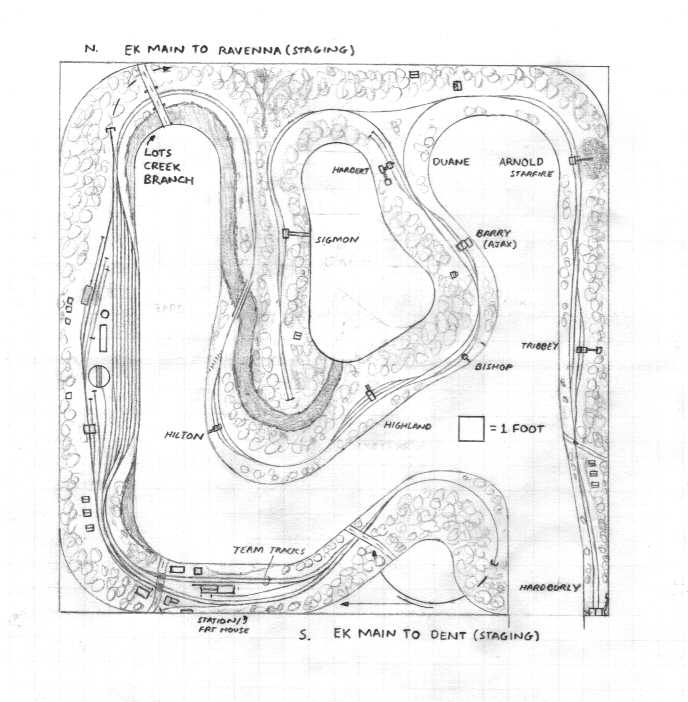 Operations
Operations on this layout could be handled by one or by several depending on how busy you want Hazard to be. One or two operators could handle mine runs up Lots Creek, a pair could handle mainline coal drags, and another could work in Hazard sorting coal and running mine runs north and south into staging. Although operated as a point-to-point layout, the staging yards could be connected underneath to provide continuous running for coal drags. adding small helixes at each end down to staging (under South Hazard and Hilton loader) would give easy access to staging, but could also lead to a lower deck including the mainline south to Dent, KY or to the larger yard at Ravenna, north of Hazard.
Things I Like About this Plan:
Tons of loaders
Lots of run-through coal trains
Hazard yard modeled reasonably well
Generous aisles
Space between scenes
Things I Don't Like About this Plan:
Center peninsula not an efficient use of space
Duck-under to reach the Sigmon loader
Very short mainline run
Related Products: