Size: 10′ x 12′
Scale: HO
Minimum Radius: 30″
Minimum Aisle Width: 50″
Designed by Dan Bourque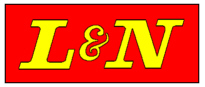 Harlan, KY sat on the intersection of the L&N's Martins Fork mainline and the busy Clover Fork Branch near Loyall, KY. In addition to the numerous coal trains running through, Harlan was home to a number of small industries and a neat station. The Layout This layout packs a lot of operation into a tiny area.  Because of the short staging tracks, train size is limited, but other than that, you've got 30″ radius curves and a large aisle to work in.  Additionally, the trackage under the layout allows for continuous running.  Harlan, KY was where the L&N's Clover Fork Branch diverged from the Martin's Fork Branch (Loyall, KY to Hagans, VA).  The actual junction (Harlan Jct.) was a wye and is merely simulated in this layout.  Harlan was the biggest town for miles around, so a lot of industry was concentrated there.  In the town itself was the depot, team tracks, and several private sidings.  Industries like mining supply, building supply, concrete, lumber, etc. were all served by rail.   Just up the line a mile or so was Kitts, the first of many tipples on the line.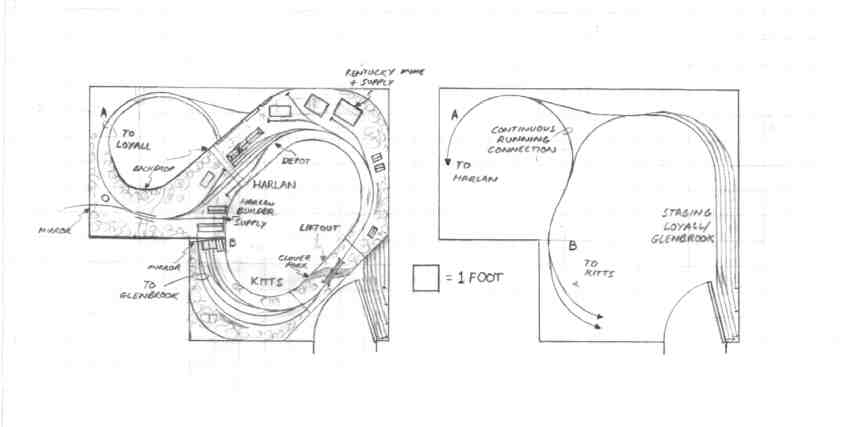 Operations Operations would consist of the Poor Fork mine run, Glenbrook Unit trains, and maybe a local freight.  The mine run would serve some industries and the mine at Kitts before moving on up the branch.  Glenbrook, a unit train facility, would receive at least one train daily.  Additional "extra" trains would run through from time-to-time to load at places like Hilo.  During many periods, there was a local freight out of Loyall, KY which probably served Harlan.  When you think about it, that's a lot of trains for one small bedroom! Things I Like About this Plan:
Lots of switching in a small space
Potential for lots of through coal trains
Generous radii for a bedroom-sized layout
Things I Don't Like About this Plan:
Duck-under
Short staging tracks
Lots of curved switches
Related Products: