Size: 28′ x 30′
Scale: HO
Minimum Radius: 30″
Minimum Aisle Width: 27″
Designed by Stuart Thayer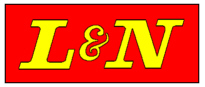 This was Stu Thayer's initial track plan for his Cumberland Valley and St. Paul.  The layout is designed as faithfully to the prototype as space allows and represents the L&N's Cumberland Valley Sub from Loyall, Kentucky to Norton, Virginia, the Interstate (Southern) Railroad from Dorchester Jct. to Miller Yard, VA, the N&W's Clinch Valley District from Norton to Boody, VA, and the Clinchfield from Boody to Miller Yard, VA. The layout captures all of the major interchange points between these four roads in Western Virginia in the 1970s on the upper deck while the lower deck captures a good portion of the mines on the L&N's Martins Fork branch, Lick Branch spur, and Merna Branch.
Upper Deck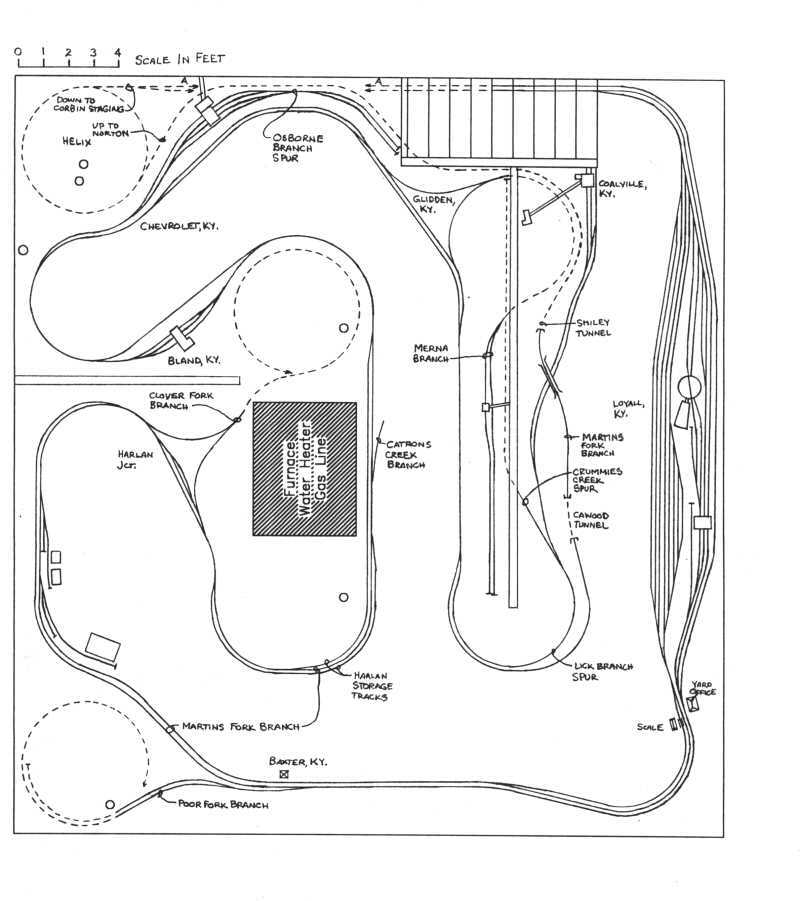 Lower Deck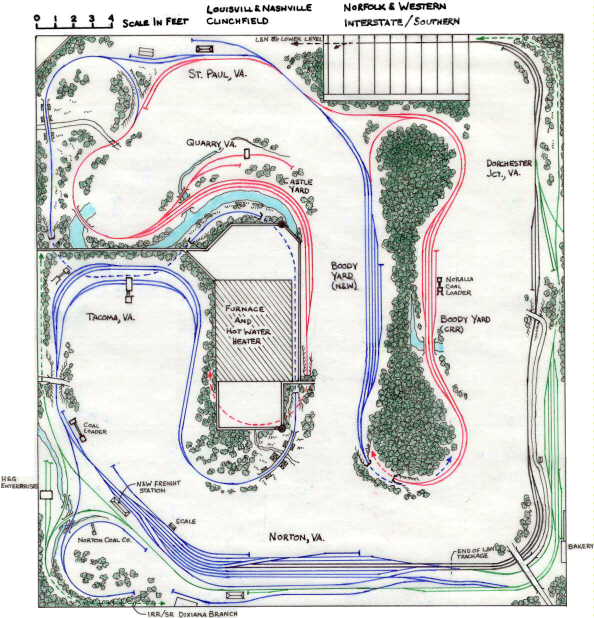 Colors: Clinchfield, Louisville & Nashville, Norfolk & Western, Interstate/Southern
Operations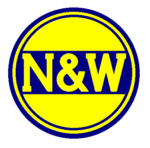 Operations on this layout would consist of several crews. The L&N would keep 2-3 operators busy running the yard at Loyall, a few mine runs for the upper deck and a handful of trains bound for the N&W or Clinchfield on the lower deck. The N&W would keep 1-2 operators busy running the yard at Norton and the handful of trains that ran between Norton and St Paul. The Interstate and Clinchfield could keep 1 more operator busy running those interchange trains, and a dispatcher would be needed to keep things straight.
While most layouts focus on one railroad, this layout focuses on the interaction between four railroads. Varying the era would also vary the interactions between the railroads. A pre-1973 session would have L&N trains stopping at Norton, and the L&N's Clinchfield-bound traffic would be handed off to the Interstate RR (or post 1965, the Southern) at Dorchester Jct. A post-'73 session (more what this layout is designed for) would have the L&N exercising trackage rights over the N&W between Norton and St. Paul and handing off interchange to the Clinchfield at the small Castle Yard near St Paul.
Related Products:
Type:
Auction
Bids:
0
Ends in:
2d 20h 47m