Size: 20′ x 25′
Scale: HO
Minimum Radius: 30″
Minimum Aisle Width: 27″
Designed by Dan Bourque

Appalachia, Virginia and the surrounding area was an important part of the Interstate/Southern/L&N triangle. Before the purchase of the Interstate by the Southern, Appalachia was the main interchange and outlet for Southbound Interstate coal via the Southern. The Interstate maintained its headquarters and shops at Andover, just two miles north of Appalachia. Andover was the primary coal-collection point on the railroad. The north end of Andover is the beginning of the Roda branch which serves several coal loaders. The L&N and Southern maintained a small depot in the wye at Appalachia, but passenger trains were few and far-between. The L&N ran two (sometimes four) manifest freights a day through Appalachia to the N&W at Norton, but the vast majority of trains were stricty coal with only an occasional covered hopper or boxcar.
Track Plan
This track plan allows for mainline running on both the L&N and Interstate, a nearly-complete coal branchline, a lumber industry (Hamer lumber at Kelly View), and working interchanges between the three roads. Under-the-benchwork staging can be arranged in any manner between pts A and A.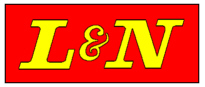 The focal point of the layout is the area between Andover and Appalachia, VA. Most tracks of the Interstate's small yard and shops at Andover are modeled, and the L&N's small storage yard on the east side of Appalachia are modeled as well. In reality, the interchange with both the L&N and Southern was conducted on the unmodeled leg of the wye, but the L&N's storage yard makes a nice surrogate for operations. The remainder of the layout is split between the Interstate's mainline toward Norton, VA and two short coal branches, the Derby Branch and Roda Branch and their associated loaders.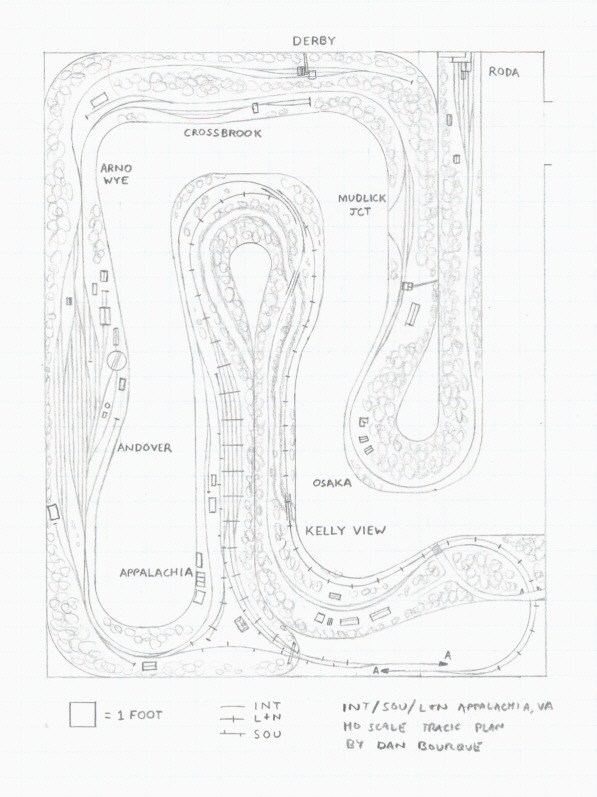 Operations
Operations could keep 1-4 operators busy. One operator would work the yard at Andover. Another crew would work the Interstate's branches, and a third crew would work the Interstate's mainline trains and interchange with the L&N. A fourth crew would work the L&N.
Things I Like About this Plan:
Generous aisles
Not too crowded
Two operational railroads
Things I Don't Like About this Plan:
Missing downtown Appalachia and its interchange tracks
Missing the Interstate's Stonega Branch (tracks that run into the aisle at Mudlick Jct)
Models a lot but nothing really well–might be better to drop some elements to focus on others
Related Products:
Type:
Auction
Bids:
0
Ends in:
2d 20h 47m