Have you seen all the latest on Appalachian Railroad Modeling? First, thanks to Lee Turner for contributing some beautiful photos of his custom-weathered Western Maryland steam in O-scale. See them on the Western Maryland model photos page.
There are also a couple new track plans to check out. The first is an HO-scale bedroom-sized plan for the Clinchfield's Nora Spur that captures all the loaders and operations on this busy coal branch using two decks without a lengthy helix. This plan is perfect for the modeler with a modest space who enjoys switching that requires a lot of interesting moves.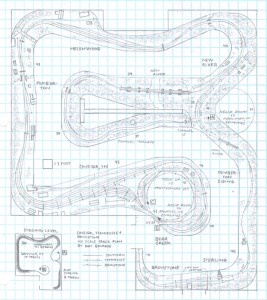 The second is a basement-sized plan featuring the Southern's busy CNO&TP mainline through Tennessee coal country including connections with two coal-hauling short lines, the Tennessee RR and the Brimstone & New River. Here's one where you can model a steam-powered shay alongside a burly SD35, and it's prototypical!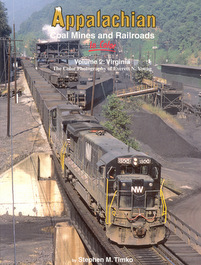 Finally, if you're looking for some new reading material, check out the latest book reviews including Appalachian Railroad Modeling's first review of the N&W Branchline series and Volumes 1 and 2 of Stephen Timko's Appalachian Coal Mines and Railroads in Color.
To make sure you're always seeing the latest, be sure to like Appalachian Railroad Modeling on Facebook, or subscribe to the RSS or Twitter feed.  Enjoy the updates!