Size: 10′ x 11′
Scale: HO
Minimum Radius: 30″
Minimum Aisle Width: 60″
Designed by Dan Bourque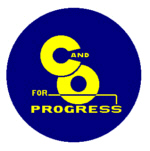 The C&O's Rend Branch was part of the maze of C&O branches that wound out from Thurmond, WV. The 4-mile long branch extended off the Loup Creek Branch and was home to a handful of coal tipples.
The Layout
This layout is designed to fit into a relatively small bedroom and focuses on the C&O's Rend Branch, a small steam-era coal branch near Thurmond, WV.  The branch exended from the Loup Creek Branch and was only about four miles long.  This track plan is based on 1921 track charts and contains three of the five mines listed.  In addition, I've added a fourth mine on the first switchback's tail track (to the right of the door) for added operation and interest.  In a 1966 mine listing, only Minden 1 remained in operation.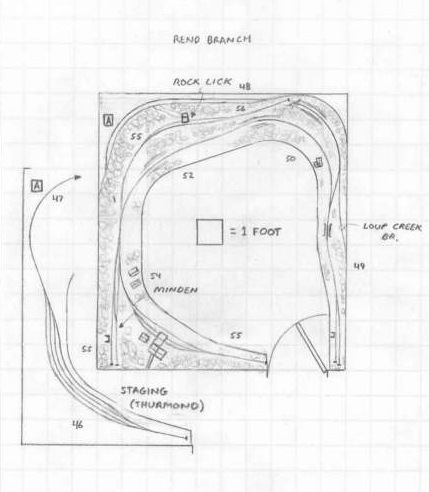 Operations
This layout is intended to keep one, perhaps two operators happy for an hour or so.   The switchbacks and short tail tracks, in particular, could make things interesting, especially if you loaded the mines with too many hoppers to efficiently move about.  You could also have areas for pulpwood loading to further add fun.  The branch is pretty self-contained, but if you wanted, you could extend the Loup Creek Branch across the doorway and back into staging to get a continuous running loop.
Things I Like About this Plan:
Fits into a very compact space
Aisles are not an issue
Decent operation in a small space
Things I Don't Like About this Plan:
Small, hidden staging yard
No option for continuous running
Operation could be very repetitive
Related Products: