Size: 10′ x 14′
Scale: HO
Minimum Radius: 30″
Minimum Aisle Width: 46″
Designed by Dan Bourque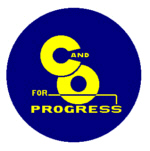 This layout packs a lot of track into a relatively small bedroom.  It focuses on the C&O's Hawks Nest Branch, a small steam-era coal branch near MacDougal, WV, and a small portion of the mainline from Thurmond to Charleston, WV.  The branch was only three miles long.  This track plan is based on 1921 track charts and contains the three mines listed.  None of the mines were listed as active by 1966.
Main Deck
Staging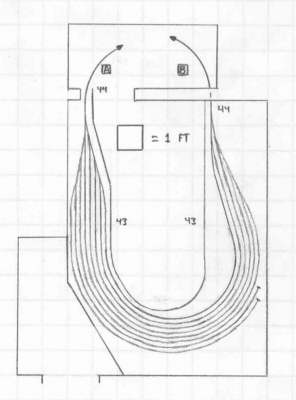 This layout could definitely keep a pair of operators busy for a couple hours.   One could work the coal branch, and the other could run the mainline trains.   Staging is generous for such a small layout, so a wide variety of trains could be run.  The branch trackage is pretty accurate, but the mainline layout is a wag, so I added a couple of crossovers for meets, a spur for pulpwood loading, and a team track in Hawks Nest.
Things I Like About this Plan:
Fits into a very compact space
Good operation in a small space
Lots of long staging tracks
Things I Don't Like About this Plan:
Staging is hidden
Requires duckunder
Requires hole through the wall
Related Products: