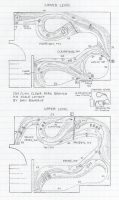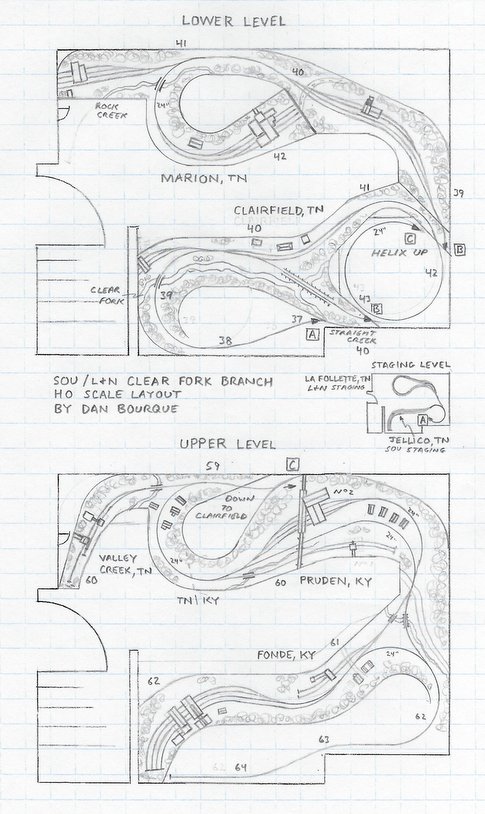 Size: 12′ x 16 ′
Scale: HO
Minimum Radius: 24″ 
Minimum Aisle Width: 30″
Designed by Dan Bourque

The Clear Fork Branch on the border of Tennessee and Kentucky branched from the L&N's mainline but was owned by the Southern Railway and jointly served by both roads. The Southern reached it via trackage rights from a connection to it's Jellico line a couple miles north of the branch. The branch was several miles long, but most of the loaders were stacked in the last half of the branch between Clairfield, TN and Fonde, KY.
The Layout
This track plan captures the Clear Fork Branch from Clairfield to Fonde and … Read more →