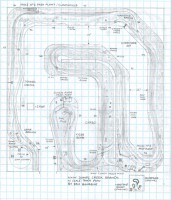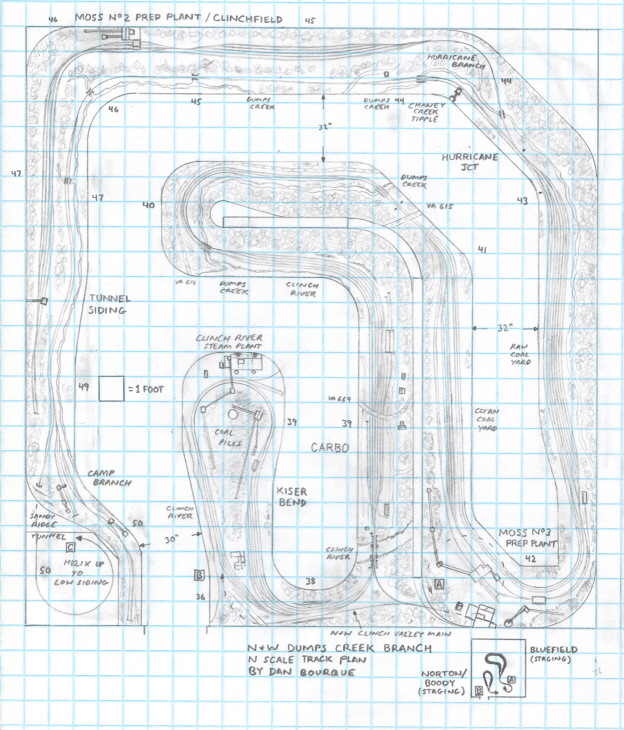 Size: 23′ x 24′
Scale: N
Minimum Radius: 18″
Minimum Aisle Width: 30″
Designed by Dan Bourque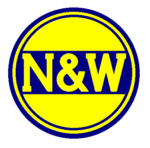 The N&W's Dumps Creek Branch operated more like a self contained short line than a branch. In it's 16 miles, the signaled branch served several large loaders of the Clinchfield Coal Company, a pair of the company's large preparation plants and a power plant. It had its own yard at Carbo, VA with a small shop, and it operated big power on several trains daily hauling coal up and over the Sandy Ridge through a tunnel more than a mile long.
The Layout
This layout represents the Dumps Creek Branch in its heyday … Read more →