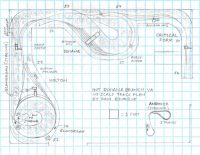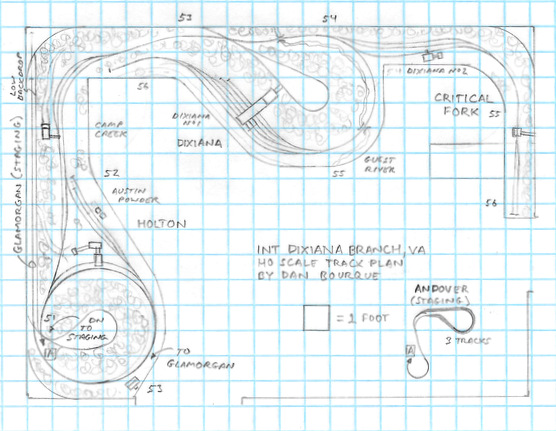 Size: 20′ x 15′
Scale: HO
Minimum Mainline Radius: 27″
Minimum Aisle Width: 26″
Designed by Dan Bourque


The Interstate Railroad built the Dixiana Branch in 1954 on top of an old narrow-gauge right-of-way from Addington (Holton), VA to Dixiana. At the end of the long branch was a five-track tipple that was transplanted from another coal mine far away. Along the branch, smaller loaders popped up at various sidings and spurs making this a busy branch served by two mines per day after the Southern took over operations in 1965.
The Layout
This layout depicts the Dixiana … Read more →