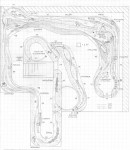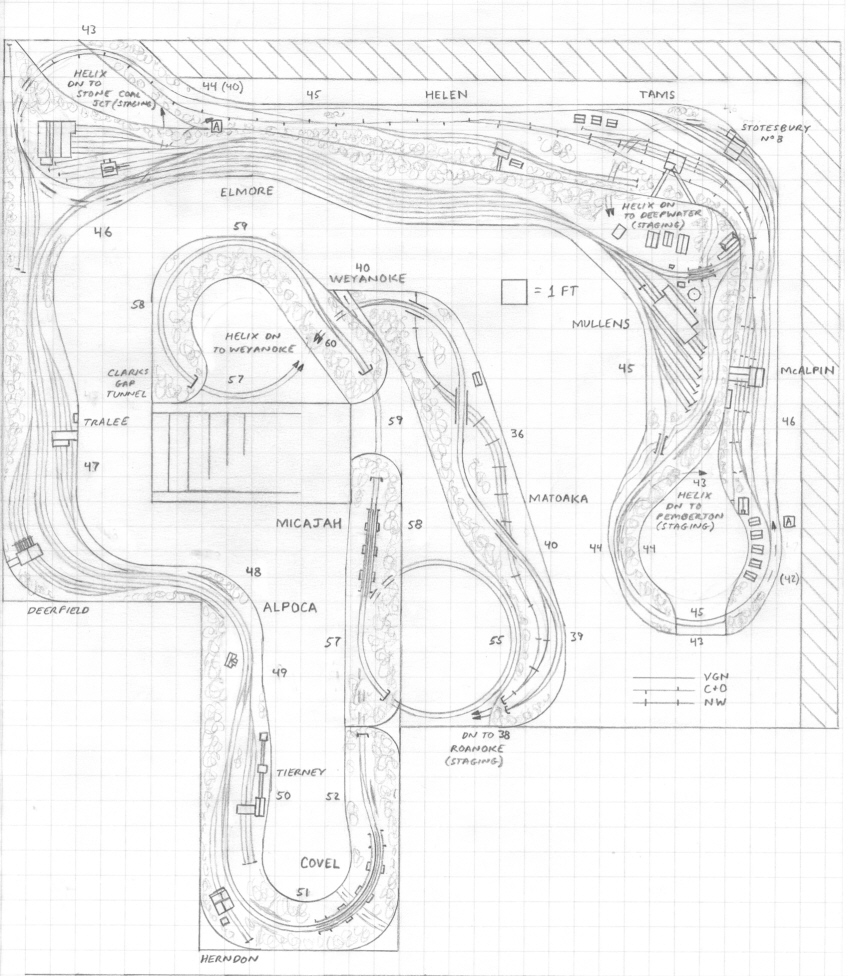 Size: 34′ x 37′
Scale: HO
Minimum Radius: 36″
Minimum Aisle Width: 30″
Designed by Dan Bourque

Elmore, WV was the heart of the Virginian Railway's coal operations. Besides being the major coal marshaling yard and and the base for mine runs and helpers, Elmore (along with nearby Mullens) was home to large facilities for big steam working the coal branches and mainline west and the electrics working the helper grade east and mainline to the Virginia coast. It was precisely for these attributes that a friend wanted to model this area.
The Layout
This large layout was designed for a friend who had a very … Read more →