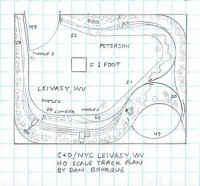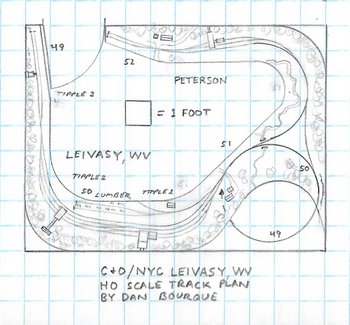 Size: 11′ x 12′
Scale: HO
Minimum Radius: 24″ 
Minimum Aisle Width: 30″
Designed by Dan Bourque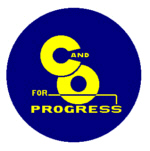 Leivasy, West Virginia lay at the end of the Kanawha & Eastern Sub, part of the paper railroad Nicholas, Fayette & Greenbriar, a cooperative effort between the Chesapeake & Ohio and New York Central (see NF&G track plan for more details). The extension to Leivasy was a latecomer to the railroad, only completed in the late 1960s. In a small space, the railroad branched from a wye to serve three good sized tipples and a small lumber mill.
The Layout
This track plan represents the … Read more →