Size: 12′ x 16′
Scale: HO
Minimum Radius: 24″
Minimum Aisle Width: 24″
Designed by Dan Bourque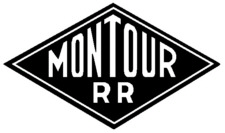 The Montour Railroad's Library Branch ran between Library Jct. and Snowden, PA. The nearly 6-mile branch connected the Montour with the B&O and a PRR branch and served the large Montour #10 tipple at Library, PA.
The Layout
This track plan represents the Library Branch and a portion of the Montour's mainline during the '60s and '70s. In addition to the Montour #10 tipple, the Montour #4 tipple on the mainline at Hills is represented along with the nearby … Read more →