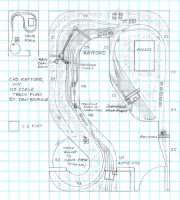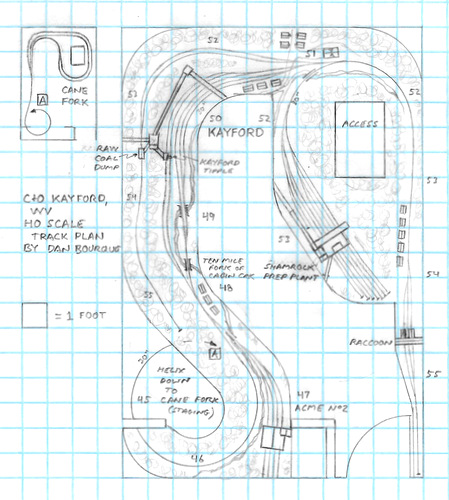 Size: 18′ x 12′
Scale: HO
Minimum Mainline Radius: 30″
Minimum Aisle Width: 36″
Designed by Dan Bourque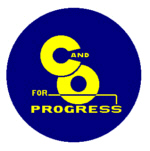 The C&O's Cabin Creek Sub was one of several large coal branches extending south from the C&O mainline along the Kanawha River in the heart of West Virginia. At the end of the Cabin Creek Sub was Kayford, WV, home to a maze of track work serving a handful of tipples including the large Truax-Trauer (later Oglebay Norton) Shamrock Preparation Plant. The C&O hauled loads of raw coal up the steep 2.4% grade (up to 3.4% in places) and then hauled clean coal back down.