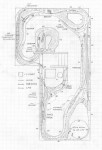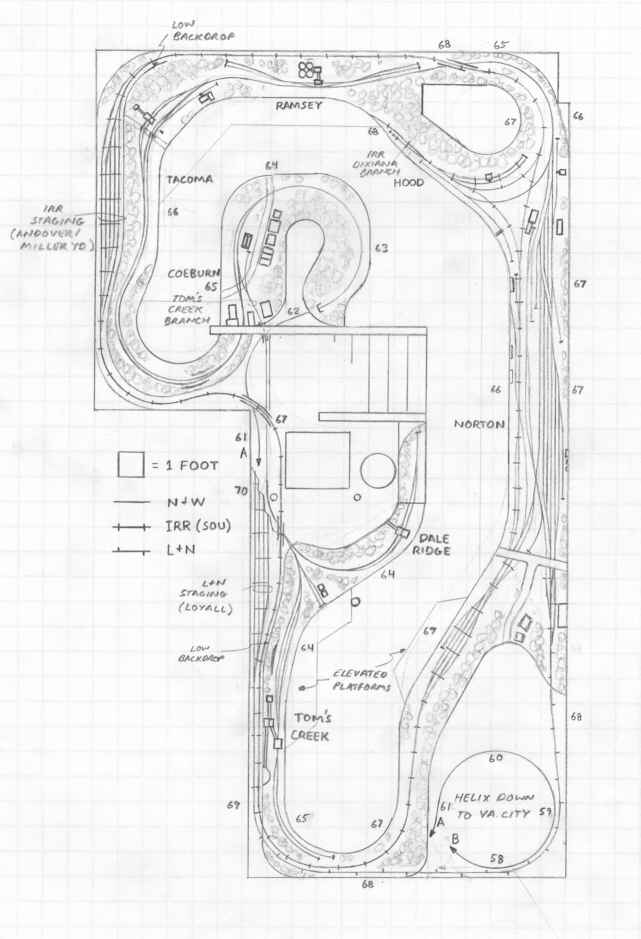 Size: 19′ x 33′
Scale: HO
Minimum Radius: 30″
Minimum Aisle Width: 30″
Designed by Dan Bourque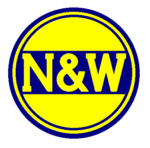 This track plan was designed to fit in a previous basement of mine.  It models the west end of the N&W's Clinch Valley District from Boody (St. Paul), VA to Norton, VA.  In all, it represents about 20 miles of mainline and 2 miles of branchline.  This was a very busy area with heavy minerun and interchange traffic.  In all, there are four railroads represented on this layout:  N&W, Interstate, Clinchfield, and L&N.
The Layout
This layout includes most of the coal loaders along the line and the … Read more →